California
U.S.A.
Laguna Beach, California
A small coastal city in Orange County,
California. Itís known for its many
art galleries, coves and beaches

Founded: 1887 Incorporated June 29, 1927
i Love Laguna Beach - Sponsors
Shops & Products
| | | | | |
| --- | --- | --- | --- | --- |
| | | | Image Link | |
Store name

Phone Number - website

Store name

Phone Number - website

By Category - Top 15 Quick Links
Free Website Listing and Links
Welcome to our websites. In 2000 we started using the "i Love" theme. We now have over 1000 websites and other multimedia dedicated to Travel and Adventure with cities, towns, and places. Each website is linked to the others giving you fast access to all the information that you are looking for. Our search engine rankings are some of the highest in the industry. We get thousands of visitors daily on all of our city websites... For more information or about advertising please link here

All the best...Pete Beatty, President - email We are a Veteran owned and run business
Is your company listed? - It's FREE!
*
Because of the high demand for free listings and links on all our MediaWebLink websites we can only
accommodate two free website listings per company in a twelve month period. Free listings in your category
are updated when time permits. Additional website listings or changes are available for a minimal fee.
Because of legal reasons direct company verbal verification or company e-mail requests on new or
updated listings are required. Requests from third-party, SEO companies, marketing groups,
independent representatives or link farms are not excepted.
| | | | | |
| --- | --- | --- | --- | --- |
| | | | | |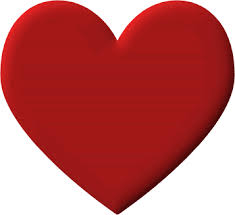 For more stores go to
iLoveGifts.com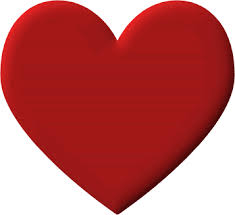 | | | |
| --- | --- | --- |
| | | |


Advertiser
City Information
City of Laguna Beach 505 Forest Avenue Laguna Beach, CA 92651 (949) 497-0771 F: (949) 497-0771 -

-

-


Chamber of Commerce 375 Glenneyre, Laguna Beach, CA 92651 (949) 494-1918 -

-

-

-


American Legion Post 222 384 Legion St Laguna Beach, CA 92651-2427 (949) 637-4437 - Profile Page -

- (CM)


Banner Ads
230 Forest Avenue 230 Forest Avenue Laguna Beach, CA 92651 (949) 494-2545 -

-

-

-


Buni's Bakery (949) 280-3352 - (CM)
Carolyn Johnson - Local Artist - About / Galleries -

- (CM)
David M. Parker Architect 1502 North Coast Highway, Laguna Beach, CA 92651 (949) 872-6616
Habitat Estate Sales 1968 S Coast Hwy Ste 721 Laguna Beach, CA 92651 (949) 813-9154 -

-

-

- (CM)
Jeeps R Us 3231 Laguna Canyon Rd. Laguna Beach, CA 91651 (949) 479-9183 -

-


JMR Capital Group (949) 715-8600 - Laguna Beach Motor Cars -

-

-


Joyce's Florist 31709 Coast Hwy Laguna Beach, CA 92651 (949) 715-0988
kid care brookie's mom 741 Marlin Dr, Laguna Beach, CA 92651 (949) 499-1178
Laguna Beach Auto Body 2147 Laguna Canyon Rd, Laguna Beach, CA 92651 (949) 715-4540
Laguna Beach Capital Credit 2145 Laguna Canyon Rd, Laguna Beach, CA 92651 (949) 715-1540
Laguna Beach Dojo 1100 S. Coast Hwy. #301C (949) 239-7489 -

-

- (CM)
Laguna Beach Lodge 30806 Coast Hwy, Laguna Beach, CA 92651 (949) 499-2227 - (CM)
Laguna Beach Motor Cars 2141 Laguna Canyon Rd, Laguna Beach, CA 92651 (949) 715-8600 -


Laguna Classic Cars 2171 Laguna Canyon Rd, Laguna Beach, CA 92651 (949) 715-4555 -


Laguna Motor Wërks 1009 S Coast Hwy, Laguna Beach, CA 92651 (949) 494-5053 -

-

-

-


Lock-Teck - Orange County (949) 770-4885 (714) 404-1086 - LCO 5403


Madison Taylore Designs (949) 494-3217 -

-

- houzz
Marine Room Tavern 214 Ocean Ave. Laguna Beach, CA 92651 (949) 494-3027 -

-
O Fine Japanese Cuisine 30872 Coast Hwy, Laguna Beach, CA 92651 (949) 715-5551
Ristorante Rumari, Inc. 1826 South Coast Highway Laguna Beach, CA 92651 949-494-0400 - Gallery - Online Ordering - (CM)
South Swell Donuts 31660 Coast Hwy, Laguna Beach, CA 92651 (949) 499-6171 -


Spa Del Rio 384 Forest Ave. Suite 27 Laguna Beach, CA 92651 (949) 549-4682 -

-

-

- (CM)
Susan Cavka Hypnotherapy 2515 E Coast Hwy Corona Del Mar, CA 92625 (949) 872- 6616 -

- (CM)
The T-Shirt Company at Laguna Beach 387 South Coast Highway Laguna Beach, CA 92651 (949) 494-3217 -

-

- (CM)
Walsh Floors & Windows 888 Glenneyre Street Laguna Beach, CA 92651 (949) 499-5366 - houzz -

- (CM)
Z Pizza 30822 South Coast Highway, Laguna Beach, CA 92651 ( 949) 499-4949-

-

-

-



Welcome new listings
Firebrand Media Llc. 580 Broadway Street Suite 301 Laguna Beach, CA 92651 (949) 715-4100 -

-

-

-


Laguna Beach Independent (Firebrand Media LLC) -

-

-

- FeedBurner -

-


Socal Event Decor 2709 S Orange Ave., Unit C Santa Ana, CA 92787 (657) 235-8178 (S. Coast Hwy, Laguna Beach) -

-



Restaurants - Places to eat
Web Search for Restaurants
Reviews: Copy Restaurant name below, click here Yelp and Post in Find
Travel: Tripadvisor Restaurants - Laguna Beach Restaurants
Food Delivery: grubhub.com - Laguna Beach
Rated: ZAGAT - Laguna Beach

Number (Top)
230 Forest Avenue 230 Forest Avenue Laguna Beach, CA 92651 (949) 494-2545 -

-

-

-


242 Cafe Fusion Sushi 242 N Coast Hwy, Laguna Beach, CA 92651 (949) 494-2444
484 North Gallery 484 CA-1, Laguna Beach, CA 92651 (949) 715-4578

A (Top)
Alessa by Pirozzi 234 Forest Ave, Laguna Beach, CA 92648 (949) 497-8222 (CM)
Another Kind Cafe 793 Laguna Canyon Rd, Laguna Beach, CA 92651 (949) 715-9688
Avila's El Ranchito 1305 S. Coast Hwy. Laguna Beach, CA 92651 (949) 376-7040

B (Top)
BJ's Restaurant - 280 South Coast Hwy Laguna Beach, CA 92651 949-494-3802
Broadway by Amar Santana 328 Glenneyre St. Laguna Beach, CA 92651 (949) 715-8234
Brussels Bistro 222 Forest Ave. Laguna Beach, CA 92651 (949) 376-7955

C (Top)
Carmelita's Kitchen de Mexico 217 Broadway St, Laguna Beach, CA 92651(949) 715-7829
C'est La Vie Restaurant 373 S Coast Hwy Laguna Beach, CA 92651 (949) 497-5100
Coyote Grill 31621 S. Coast Hwy. Laguna Beach, CA 92651 (949) 499-4033

D (Top)
Deck on Laguna Beach 627 Sleepy Hollow Ln, Laguna Beach, CA 92651 (949) 494-6700
Driftwood Kitchen 619 Sleepy Hollow Ln, Laguna Beach, CA 92651 (949) 715-7700

E (Top)

F (Top)
Firebrand Media Inc. OC/LA Hq. 580 Broadway St, Suite 301, Laguna Beach, CA 92651 (949) 714-4100 -

-

-

-



G (Top)
Gecko Cookie Company 3295 Laguna Canyon Rd., Unit E Laguna Beach, CA 92651 (949) 494-6960
GG's Cafe-Bistro 540 S. Coast Hwy., Ste. 108 Laguna Beach, CA 92651 949-494-9306
Gina's Pizza 650 Laguna Canyon Rd, Laguna Beach, CA 92651 (949) 376-6707

H (Top)
Hennessey's Tavern 213 Ocean Ave. Laguna Beach, CA 92651 (949) 494-2743
Husky Boy Burgers 802 N Pacific Coast Hwy, Laguna Beach, CA 92651 (949) 497-9605

I (Top)

J (Top)
Jan's Health Bar 610 N. Coast Hwy Laguna Beach, CA 92651 (949) 371-0023
K (Top)
K'ya Bistro Bar 1287 S Coast Hwy, Laguna Beach, CA 92651(949) 376-9718
Kitchen In The Canyon 845 Laguna Canyon Road Laguna Beach, CA 92651 (714) 296-9303

L (Top)
La Sirena Grill 347 Mermaid Street, Laguna Beach, CA 92651 (949) 497-8226
Las Brisas Restaurant 361 Cliff Drive Laguna Beach, CA 92651 (949) 497-5434
Laguna Beach Independent (Firebrand Media LLC) -

-

-

-
-

-


Lumberyard Restaurant 384 Forest Ave., Ste.10 Laguna Beach, CA 92651 (949) 715-3900
M (Top)
Marine Room Tavern 214 Ocean Ave. Laguna Beach, CA 92651 (949) 494-3027 -

- "Where Music Meets Whisky"
Maro Wood Grill 1915 S Coast Hwy, Laguna Beach, CA 92651 (949) 793-4044
Mosaic Bar & Grille 30801 Coast Hwy, Laguna Beach, CA 92651 (949) 715-6020
Montage Laguna Beach 30801 S. Coast Hwy. Laguna Beach, CA 92651 (949) 715-6000
Mozambique - Steakhouse - Bar - Lounge 1740 South Coast Hwy. Laguna Beach, CA 92651 (949) 715-7777

N (Top)
Nick's Laguna Beach 440 S Coast Hwy, Laguna Beach, CA 92651(949) 376-8595
Nirvana Grille 303 Broadway St #101, Laguna Beach, CA 92651 (949) 497-0027
O (Top)
O Fine Japanese Cuisine 30872 Coast Hwy, Laguna Beach, CA 92651 (949) 715-5551
Okura Robata Grill & Sushi Bar 858 S. Coast Hwy. Laguna Beach, CA 92651 (949) 793-4320
Orange Inn 703 S. Coast Hwy, Laguna Beach, CA 92651 (949) 494-6085

P (Top)
Penguin Cafe 981 S Coast Hwy Laguna Beach, CA 92651 (949) 494-1353
Q (Top)

R (Top)
Reunion Kitchen + Drink 610 N Coast Hwy #102, Laguna Beach, CA 92651 (949) 226-8393
Ristorante Rumari, Inc. 1826 South Coast Highway Laguna Beach, CA 92651 949-494-0400 - Gallery - Online Ordering - (CM)
Romeo Cucina 249, 1806, Broadway St, Laguna Beach, CA 92651 (949) 497-6627
Royal Hawaiian (Est.1947). 331 N Coast Hwy Laguna Beach, CA 92651 (949) 715-1470

S (Top)
Salerno's Ristorante 220 N Beach St, Laguna Beach, CA 92651 (949) 497-2600
Sapphire Laguna Restaurant & Pantry 1200 South Coast Hwy. Laguna Beach, CA 92651 (949) 715-9888
Selanne Steak Tavern 1464 S Coast Hwy, Laguna Beach, CA 92651 (949) 715-9881
Skyloft 422 S. Coast Hwy. Laguna Beach, CA 92651 (949) 715-1550
Splashes Restaurant 1555 S Coast Hwy, Laguna Beach, CA 92651 (888) 281-3502
Starfish Laguna, LLC 30832 S. Coast Hwy. Laguna Beach, CA 92651 (949) 715-9200
Studio 30801 South Coast Hwy, Laguna Beach, CA 9265 (949) 715-6030
Subway 1350 S. Coast Hwy. Laguna Beach, CA 92651 (949) 376-1995

T (Top)
Taverna Lombardi 222 Ocean Ave, Laguna Beach, CA 92651 (949) 715-0821
The Cliff Restaurant 577 S. Coast Hwy. Laguna Beach, CA 92651 (949) 494-1956
The Greeters Corner 329 S. Coast Hwy. Laguna Beach, CA 92651 (949) 494-0361
The Organic Cellar LLC 1589 Skyline Drive Laguna Beach, CA 92651 (949) 306-5474
The Loft 30801 Coast Hwy, Laguna Beach, CA 92651(949) 715-6080
Tommy Bahama 400 S. Coast Hwy. Laguna Beach, CA 92651 Map (949) 376-6886 sssssssss

U (Top)

V (Top)

W(Top)

X (Top)


Y (Top)

Z (Top)
Z Pizza 30822 South Coast Highway, Laguna Beach, CA 92651 (949) 499-4949-

-

-

-


Zeytoon Cafe 412 N Coast Hwy, Laguna Beach, CA 92651(949) 715-9230
Zinc Cafe & Market, Inc. 344 Ocean Avenue Laguna Beach, CA 92651 (949) 494-2791


Local:& Other
Rugg Family Wines 19 Palm Beach Ct. Dana Point, CA 92629 (949) 234-0225
SocalEventDecor 2709 S Orange Ave., Unit C Santa Ana, CA 92787 (657) 235-8178 - (S. Coast Hwy, Laguna Beach)
Breast La Vie - BOX 439 Hamburg, NY 14075 (716( -525-9190 (Organic Breast C

Art Galleries

484 North Gallery 484 CA-1, Laguna Beach, CA 92651 (949) 715-4578
Artist Eye Gallery Laguna 1294 S Coast Hwy A, Laguna Beach, CA 92651 (949) 497-5898
Avran Fine Art 540 S Coast Hwy # 106, Laguna Beach, CA 92651 (949) 494-0900
Coast Gallery 540 S Coast Hwy #100, Laguna Beach, CA 92651 (949) 376-4185
Coastal Eddy a Gallery 1417 S Coast Hwy, Laguna Beach, CA 92651 (949) 715-4113
Dawson Cole Fine Art Gallery & Sculpture Garden 326 Glenneyre St, Laguna Beach, CA 92651 (949) 497-4988
DeBilzan Gallery 224 Forest Ave, Laguna Beach, CA 92651 (949) 715-0405
Elena Bulatova Fine Art 265 Forest Ave, Laguna Beach, CA 92651 (844) 353-6200
Fabio Napoleoni Gallery 540 S Coast Hwy #110, Laguna Beach, CA 92651 (949) 549-4595
Forest & Ocean Gallery 480 Ocean Ave, Laguna Beach, CA 92651 (949) 371-3313
Hobrecht Sports Art 550 S Coast Hwy, Laguna Beach, CA 92651 (714) 326-6410
Hugo Rivera Gallery 550 S Coast Hwy #1, Laguna Beach, CA 92651 (949) 212-7875
JoAnne Artman Gallery 326 N Coast Hwy, Laguna Beach, CA 92651 (949) 510-5481
Kelsey Michaels Fine Art 354 N Coast Hwy, Laguna Beach, CA 92651 (949) 922-5250
Laguna Gallery of Contemporary Art 611 S Coast Hwy, Laguna Beach, CA 92651
Las Laguna Art Gallery 577 S Coast Hwy, Laguna Beach, CA 92651 (949) 505-0950
LCAD Gallery 374 Ocean Ave, Laguna Beach, CA 92651 (949) 376-6000
Lu Martin Galleries 372 N Coast Hwy, Laguna Beach, CA 92651 (949) 494-8074
Mandarin Fine Art Gallery 266 Forest Ave, Laguna Beach, CA 92627 (949) 246-4826
Marlon Holden Fine Art 390 S Coast Hwy, Laguna Beach, CA 92651 (949) 715-3345
Martin Roberts Gallery / Dan Witte Images 310 Forest Ave, Laguna Beach, CA 92651 (949) 497-1692
Narrative Gallery 333 S Coast Hwy, Laguna Beach, CA 92651 (949) 715-3082 - yelp
Pacific Edge Gallery 540 S Coast Hwy #112, Laguna Beach, CA 92651 (949) 494-0491
Pacific Gallery 228 Forest Ave, Laguna Beach, CA 92651 (949) 494-8732
Patrick Guyton Gallery Laguna 266 Forest Ave, Laguna Beach, CA 92651 (949) 715-0365
Peter Blake Gallery 435 Ocean Ave, Laguna Beach, CA 92651 (949) 584-1224
POSH Galleria 577 N Pacific Coast Hwy Suite E - 5, Laguna Beach, CA 92651 (310) 466-1789
Quorum Gallery 374 N Pacific Coast Hwy, Laguna Beach, CA 92651 (949) 494-4422
Ruth Mayer Gallery 380 S Coast Hwy, Laguna Beach, CA 92651 (949) 494-8185
saltfineart 1043 N Coast Hwy, Laguna Beach, CA 92651 (949) 715-5554
Sandstone Art Gallery 384 N Coast Hwy, Laguna Beach, CA 92651 (949) 497-6775
Sanz Art Gallery 540 S Coast Hwy #110, Laguna Beach, CA 92651 (424) 537-1844
Steve Adam Gallery 760 S Coast Hwy, Laguna Beach, CA 92651 (949) 294-9409
Studio 7 Gallery 384 N Coast Hwy, Laguna Beach, CA 92651 (949) 497-1080
Sue Greenwood Fine Art 330 N Coast Hwy, Laguna Beach, CA 92651 (949) 494-0669
The Redfern Gallery 1540 S Coast Hwy #103, Laguna Beach, CA 92651 (949) 497-3356
The Signature Gallery 220 Forest Ave, Laguna Beach, CA 92651 (949) 376-4244
Thomas Studios 550 S Coast Hwy #5, Laguna Beach, CA 92651 (949) 274-9023
Unleashed Art Gallery 570 S Coast Hwy, Laguna Beach, CA 92651
Vanessa Rothe Fine Art 418 Ocean Ave, Laguna Beach, CA 92651 (949) 280-1555
Village Gallery 502 S Coast Hwy, Laguna Beach, CA 92651 (949) 494-3553
Virga Gallery - by appointment
Vladimir Kush - Kush Fine Art 210A Forest Ave, Laguna Beach, CA 92651 (949) 376-8017
Vadimir Sokolov Gallery 1540 S Coast Hwy, Laguna Beach, CA 92651 (949) 494-3633
Wassmann Fine Arts 419 Ocean Ave, Laguna Beach, CA 92651 (949) 291-6718
Whitney Gallery 305 Forest Ave #102, Laguna Beach, CA 92651 (949) 497-4322
Woods Cove Art Gallery 1963 S Coast Hwy, Laguna Beach, CA 92651 (949) 289-6684
Wyland Galleries LLC 509 S Coast Hwy, Laguna Beach, CA 92651 (949) 376-8000 - VT360


Laguna Beach First Thursdays Art Walk 891 Laguna Canyon Rd, Laguna Beach, CA 92651 (949) 683-6871


Top